The fact that Linux is open-source makes a best fit for many disciplines. Some of these are obvious like programming and software development, while many are subtle.
For example, if you are a graphic designer, can you use Linux to create graphic pieces? I don't mean to create them just for the sake of trying out, but can you actually make a living doing graphic design on a Linux machine?
This article is an attempt to answer the latter question by giving the reader a list of graphic design software available on Linux and their features.
But before we delve into the actual list, let's answer this question
Why should I consider using Linux for graphic design?
We all face some sort of shortage of resources in our lives, some might be on a budget, others even have little hardware resources while others care for their privacy. Some simply love using open-source software. No matter which category you fit in; there is a solution for you.
Most of the graphic design software is free, you don't have to pay anything to use that software.
Linux enables you to manage your resources; so, you know exactly which amount of resources is used by which app, also you can tweak the kernel to give you the best performance for your PC.
When it comes to privacy, no one can beat open-source software; because you can look at what the app is doing be seeing it's source code.
List of the Best Graphic Software Available on Linux
---
Inkscape (Vector graphic editor with capabilities similar to Illustrator)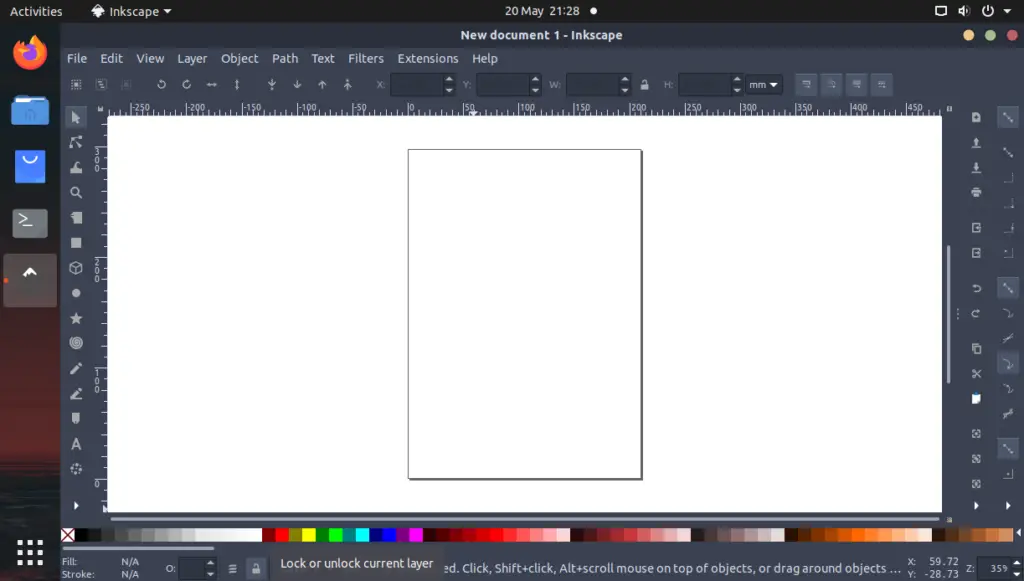 The holy grail of open-source vector graphics editors, which happens to compete with commercial software like Adobe Illustrator and Affinity designer.
You can create almost everything you can imagine using Inkscape, from print media like magazines, newspapers, flyers and ads; to digital media like banners, webpages and UI design.
Pros of Inkscape
Inkscape is a mature software, the first version dates back to 2003, with an active team of developers. It also has an active community that helps newcomers to learn not only how to use the software but also general concepts of graphic design.
Inkscape has a wide library of addons, some developed by the Inkscape project team and others by independent developers; such addons boost the workflow significantly.
Best Inkscape Extensions
Inkporter: enables you to export many file formats.
Inx Pathops: this extension lets you do multiple Boolean operations at once.
Gradient saver: the name is straightforward. It saves gradients to be used later.
Bobbinlace: a collection of grids and patterns.
Primitive for Inkscape: scanning images in primitive geometric shapes style.
You can find out more about Inkscape on our related article on what is Inkcape and what you can do with it.
GIMP (Powerful Image Editor With Capabilities Similar to Photoshop)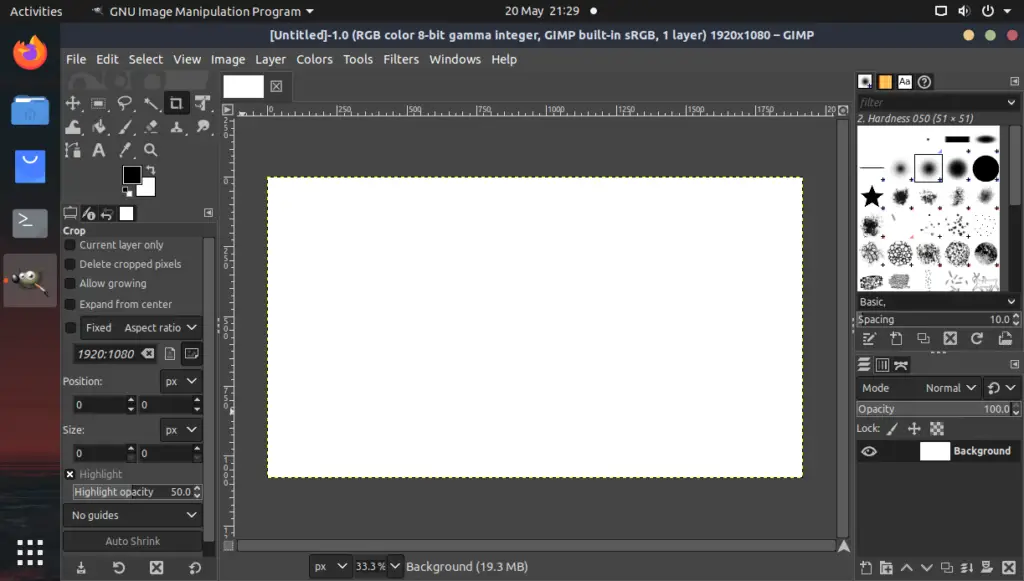 An open-source raster graphic editor for adjusting colors of images and applying filter, albeit the user interface is not the friendliest; it still does the job while paying nothing.
It is used for the doing basic edits like cropping, also for more advanced features like filters, background and object removal.
Pros of GIMP
Like Inkscape, GIMP has been around for a while, started out by volunteer developers, and the features kept increasing as more people get involved.
Also, being free doesn't mean it is a lack of features. True, GIMP is not as feature-rich as Photoshop; yet it is extendible through a wide range of community-driven library of plugins.
While the interface is not as intuitive as Photoshop's, there is an extension that can be added to mimic how Photoshop looks, moreover you can import Photoshop brushes into GIMP, so that shrinks the gap between the two programs even more.
Extensions of GIMP to Boost Performance
G'MIC: a collection of over 500 filters.
Resynthesizer: a better version of Photoshop content aware fill.
Fx-Foundry: additional image editing tools and filter.
BIMP: apply a set of edits to an entire group of images.
You can learn more about GIMP by visiting their website.
Krita (Raster Graphic Editor Geared Towards Digital Painting and Illustrations
)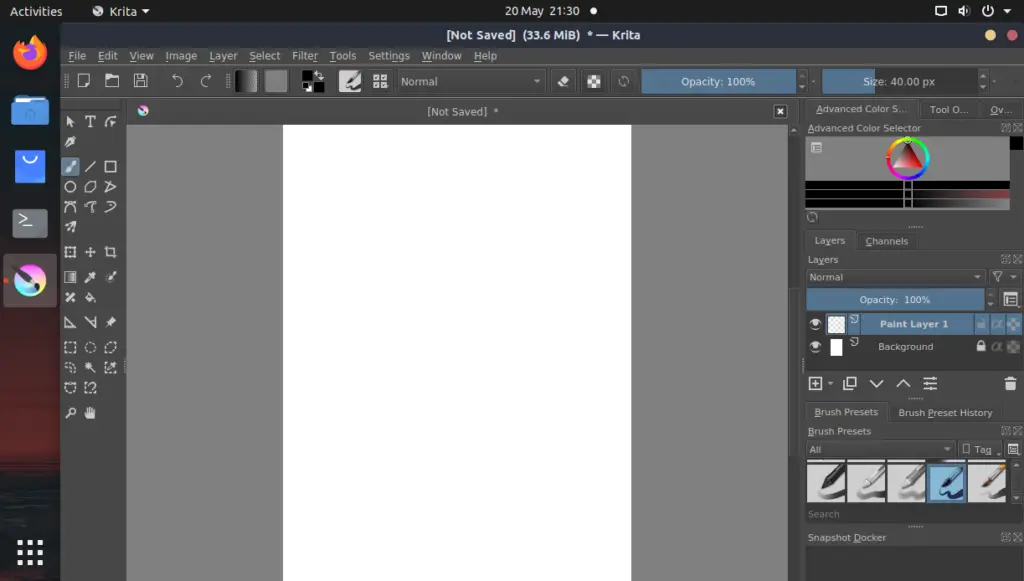 Krita is a free and open source painting program that has been designed for illustrators, concept artists, comic book creators, matte painters, and texture artists. It is available for Windows, Mac, and Linux. Krita has a user-friendly interface and comes with an array of features that make it a great tool for digital painting.
Many artists use Photoshop to draw or paint because it has an extensive library of brushes. If that sounds like you; then Krita is probably better than Photoshop in this scenario. Krita is a raster graphics editor, used primarily for drawing, painting and 2d animation.
It's one of the best Linux graphic design software because it's packed with features that are specifically designed for digital painting. These include support for pressure-sensitive tablets, advanced color management, layer management, and brushes. Krita also has a wide range of plugins that extend its functionality.
Pros of Krita
While the UI isn't the best, the tools are organized conveniently, not to mention the wide variety of brushes, so you can mimic almost all mediums of drawing.
Also, Krita has raster image editing capabilities, like applying various filters and removing the background, and it is quite good at those basic edits.
The best feature of Krita is that it handles Photoshop and GIMP files pretty well, so that maximizes the compatibility of Krita.
You can learn more about Krita on the official website.
Darktable (Raw Image Editor and Workflow Manager)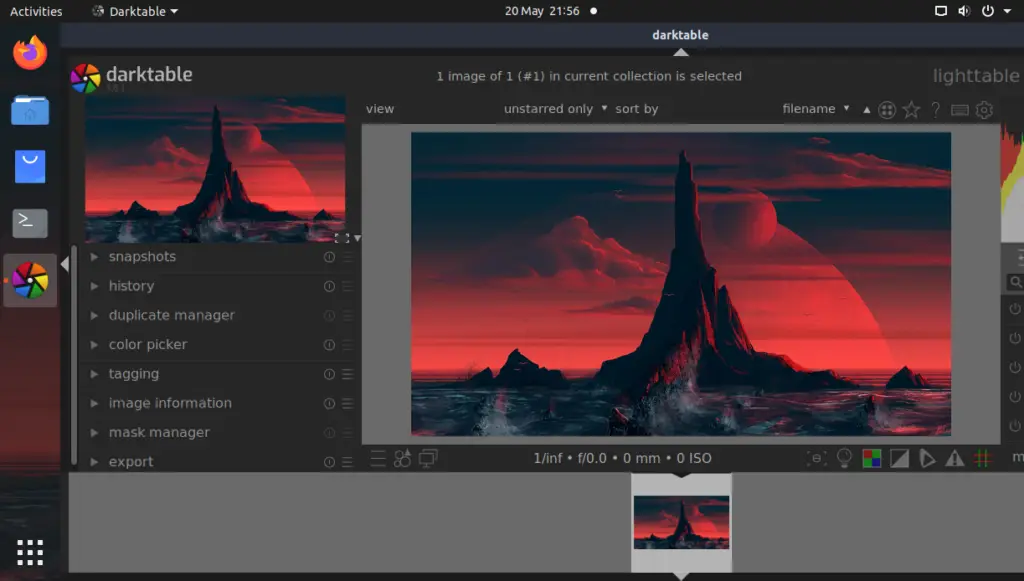 Photoshop is often used with Lightroom. Darktable is the open-source Lightroom counterpart, it integrates with GIMP seamlessly.
With Darktable, you can apply some edits to images none-destructively. It is primarily aimed at editing many images at once. For example, if you want to apply a filter for tens of images, instead of doing that manually; you can apply that filter to the selected group of images.
Why should you use Darktable?
Besides being a free and open-source software, it integrates very well with GIMP, also there are plenty of plugins you can install to boost the functionality of Darktable.
Best Plugins
There are five groups of plugins:
Basic group: some basic edits like contrast and brightness corrections.
Tone group: more advanced lighting and contrast edits.
Color group: these are used to enhance the colors of the image.
Correction group: repair visual defects like sharpening and denoise.
Effects: artistic effects and other visuals like adding a water mark.
You can find out more about Darktable on their website.
ImageMagick (Command-line Based Image Editor With Many Features)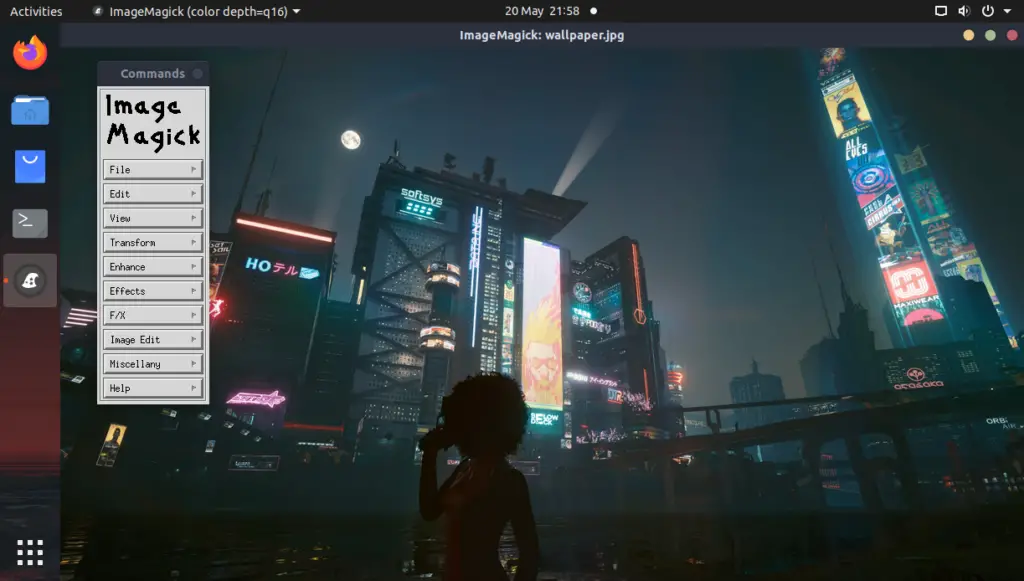 Did you stuck before converting an image from a format to another? With ImageMagick, you don't have to worry about this anymore, you just need to open the file and export it to another format; even crazier, with a simple command you can achieve the result you are looking for.
Pros & Cons of ImageMagick
You can do a few edits with ImageMagick, like crop, distort, negate, skew and apply some filter to name a few.
The user interface is horrible. It feels that you are using an Atari, but nonetheless, it does the job with the minimum amount of resources; also if you are a fan of using command line, I believe it is the best tool to do these simple photo edits and extension file conversion on the fly.
ImageMagick is a kind of extension itself, that means it is not a fully capable software; I describe it as half-software.
You can learn more about ImageMagick on their website.
MyPaint (Simple Painting Program With Support for Pressure-sensitive Graphics Tablets)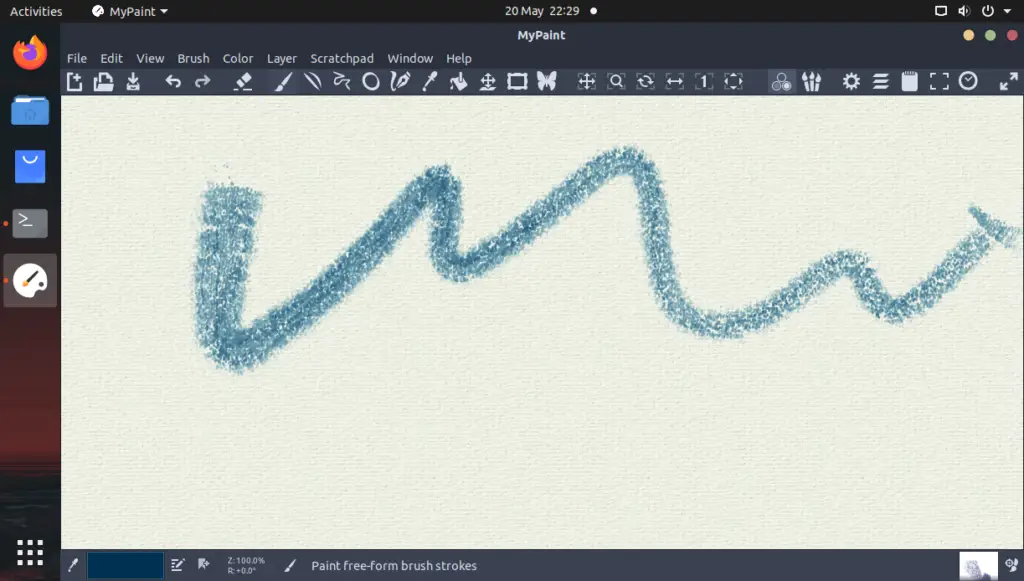 In graphic design, the ability to work with different media is crucial. MyPaint is a digital drawing app that is free and open-source. It provides many natural media brushes; opposing to its name (which doesn't sound professional if you think about it), this app is quite good. It even outperforms Krita, which can be laggy while drawing sometimes. Also, I find that the user interface is more intuitive.
Pros & Cons of MyPaint
While the interface is better than Krita's by not impeding your creative process, the software sometimes is not as stable. It is built for painting, so no image manipulation tools are present, but it supports graphics tablets out of the box.
Unfortunately, MyPaint is not available for macOS, yet it can be installed in both Linux and Windows machines.
PikoPixel (Free and Open Source Cross-platform Pixel Art Editor)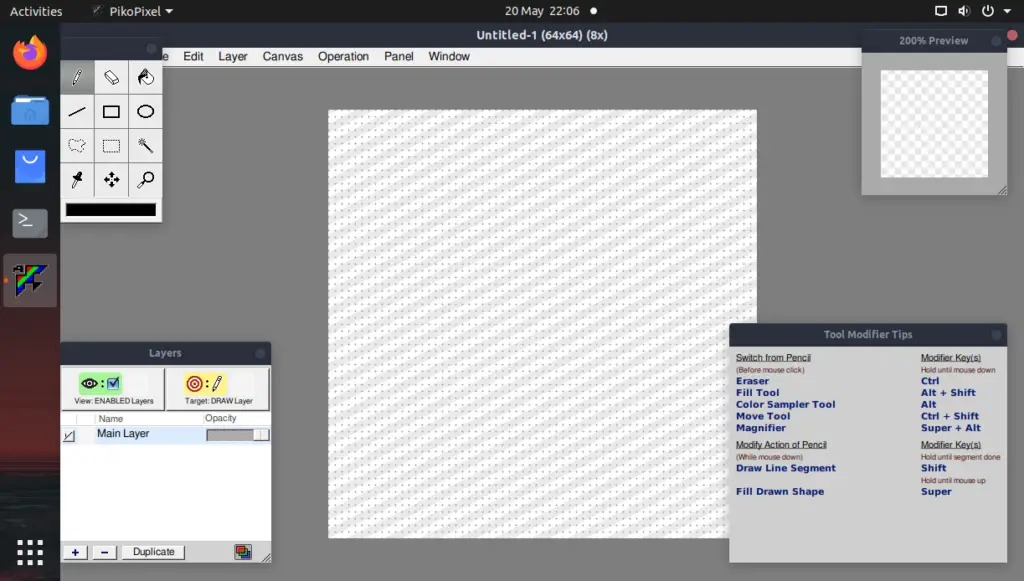 Pixel art is not a new medium for creating art, but recently it became quite popular; especially with the NFT revolution.
PikoPixel is a software that enables you to create pixel arts so easily, with a multi-layer support and the ability to import images.
Pros & Cons of PikoPixel
The ease of use is the key feature of PikoPixel. The UI isn't so friendly but if you accounted for the space, this software takes you'll forgive the interface; it takes under 5 Megabytes which is insanely small, yet it does the job, and if you think about it, the UI fits the theme.
Scribus (Desktop Publishing Software With Support for Professional-grade Features)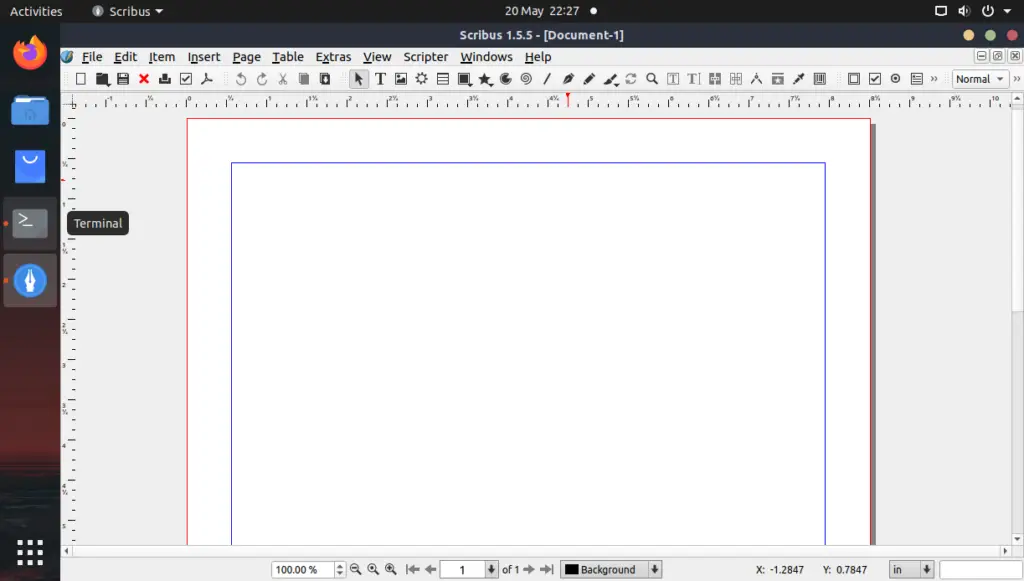 A free and open-source DTP (desktop publishing) software, it can be used for any kind of electronic and paper-based publishing, from magazines and newspapers to books and e-books.
Actually, an Indian newspaper started using Scribus to layout their newspaper in 2019, and they ended up saving about 130,000 $.
Pros and Cons of Scribus
This software fully supports CYMK color mode; so, the printed results will be exactly as expected, with almost 200 color palettes, and even the ability to download more.
Scribus supports interactive pdf and forms, so you can easily create animated files for digital publishing besides the paper publishing ability.
Scribus is Free with an uppercase "F" as their website says, it also promotes privacy; so your data never leaves your PC and be sold to third parties.
Blender (3D Modeling, Animation, and Rendering Suite)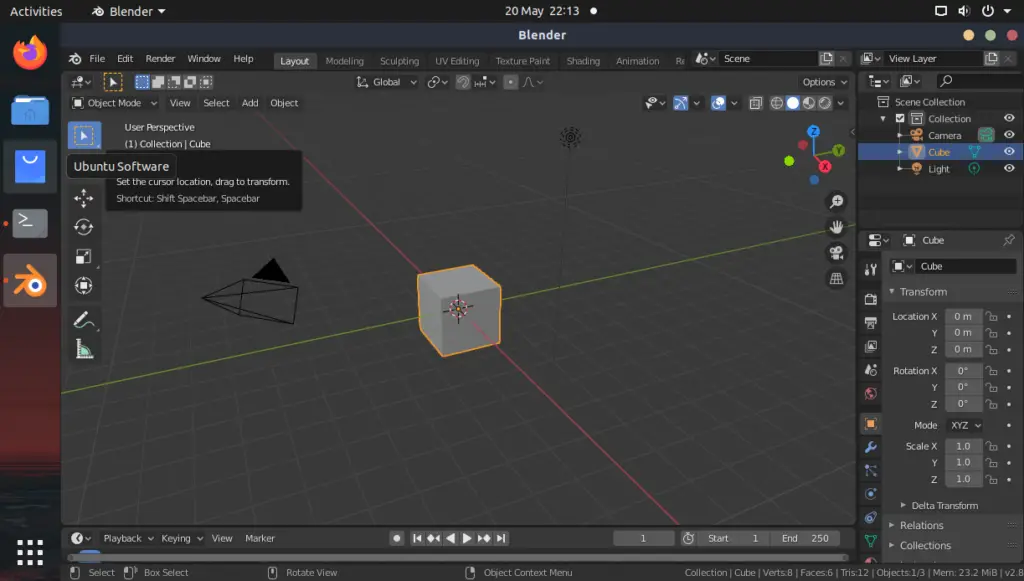 Blender is a 3D modeler and rendering software, but that's not why it is on this list. It is a free and open-source project. Blender has other capabilities like animation and basic photo editing. Also, you can use Blender to create 3D graphic designs.
Pros and Cons of Blender
You can use Blender for 3D modeling, sculpting and animation, but you can also install an addon to give you the ability to edit images.
The UI is great once you are used to it, but it can hinder new users, but the good news is that there are a lot of online resource you can use to speed-up your learning process, and all the resources are free as the software itself.
Lunacy (Vector graphic editor with capabilities similar to Figma and Sketch)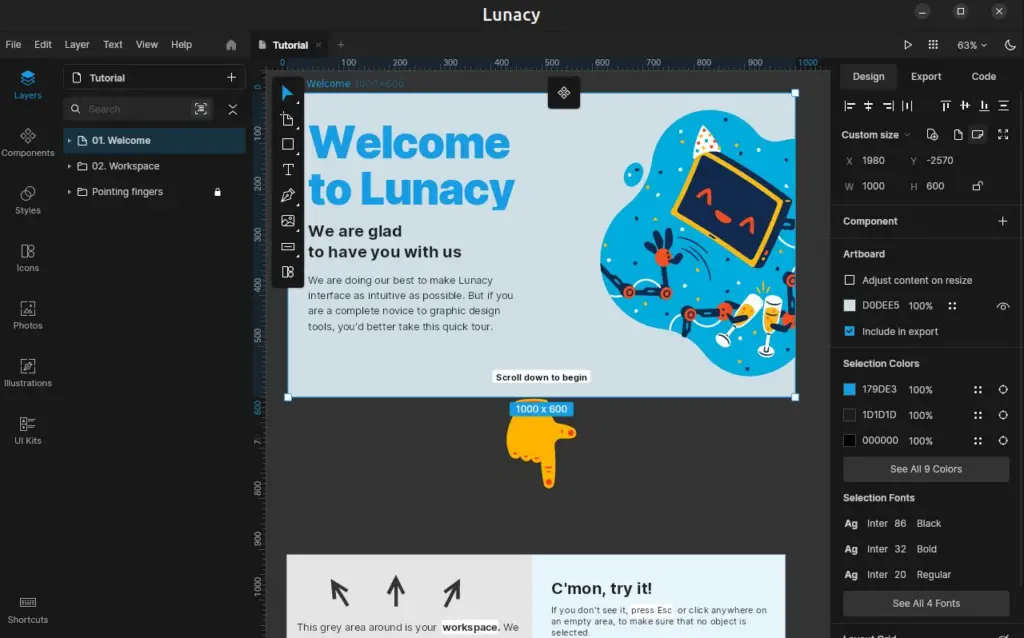 Lunacy — is a very powerful free graphic design software available and a great alternative to Figma and Sketch. It provides users with all the necessary tools to create amazing UI/UX-designs, including ready-to-use UI kit, customizable artboards and built-in assets (icons, photos and illustrations) . You can even use Lunacy to work with your team and edit your design together in real-time with up to 100 people.
Pros & Cons of Lunacy
It has a very simple interface which saves a ton of time, so you can create your first design in stride.
Unfortunately, all the built-in assets (icons, photos and illustrations) are paid, so you need to purchase them if you want to use it in your project.
You can learn more about Lunacy on icons8.com/lunacy.
Color pickers (Kcolor chooser, other widgets)

Color pickers and other performance boosters are deal-breakers when using a Linux machine, these little widgets do an insignificant job, but for example if you calculated the time you spend doing a simple task like picking a color from an image with other programs like Inkscape; you know it is a waste of time.
But color choosers do this job for you just with as few clicks as possible, which significantly impact your workflow.
Conclusion
In this article, we have looked at some of the best graphic software available for Linux. Each of these programs has its own unique set of features and capabilities, so be sure to try out a few before settling on one.